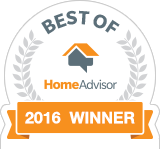 I called on a Saturday about a leaky water heater. Danny explained his use of only USA products and that he didn't have a 50 gal in stock. We agreed that we could wait until Monday at 10am. He called Saturday night to make sure that all was well with us. And true to his word, he was at our house at 10 am on Monday with a new heater. He was able to wrestle the old one out, understand our tangled web of plumbing, redo the on/off values to the heater, install a pan and drain (so that we don't flood in the future) and installed the new one in less than two hours. Danny also explained our new heater, showed us the new electronic lighting feature, and made us feel confident on our choice in him as our plumber. This was the first time I called Flowrite, and will again if I need a plumber. I recommend you do too.
Kathryn L. – Pismo Beach, CA
---
I called yesterday late afternoon and needed plumbing work done. I sent a picture of the issue and within minutes I had a call back response and quote of the cost, and they were able to come out next day. The work was completed perfectly! I would highly recommend this company for all of your plumbing needs!
Bill V. – San Luis Obispo, CA
---
Did an excellent job. He start & completed the job when he said he would, at the price he quoted.
Jim D. – Los Osos, CA
---
Even though I was traveling, Danny provided exceptional client service by picking up the key for our unit, inspecting the project, giving a great quote, promptly completing the installation, taking photos of the completed water heater installation and sending me updates and photos via text keeping me fully updated on his progress and completion.
Bob R. – San Luis Obispo
---
Danny is reliable and knowledgeable. Trust him completely and would never hire anyone else to do the job. He's a likeable nice person, hard worker and his prices are very fair. Can't say enough good things about him..Removing our broken water heater was more difficult than anticipated but he tackled the problem and we are satisfied with his superior work. Wife and I enjoyed his cat and fish stories.
Ted H. – Arroyo Grande, CA
---
Professional and skilled. Prompt and efficient. Friendly while working but stayed on task and finished a difficult job quickly. Sent follow-up email to make sure I was satisfied and had no problems with the repair. AND he was very neat – could hardly tell a messy job had been completed. Will call Flowrite Plumbing next time I need a plumber, esp. if the job needs to be done quickly and professionally.
Homeowner – San Luis Obispo, CA
---
Danny was kind, courteous, friendly, professional acting and cleaned up after finishing the project. We had an emergency situation. Danny was very prompt to respond. After notifying Danny via Home Advisor, within minutes we were talking on the phone with him. As landlords, it is extremely important to us that our tenants be treated with respect and professionalism. Danny indeed had all those qualities. We will definitely be using his services again when the need arrives.
Homeowner – Los Osos, CA
---
He was able to provide emergency weekend service for replacing my water heater in an efficient and timely manner. Was impressed by the fact this company gave me the complete costs for water heater, parts, labor (including tax) over the phone and stood by this figure. Very honest, reliable, and did an excellent job.
Judith T. – Grover Beach, CA
---